Episode 4
recorded December 12, 2010
Welcome to This Week in Location Based Marketing where we rehash the news the matters in the location based marketing world.
Hosts: Rob Woodbridge & Asif Khan
This week: Where have all the check-ins gone?
Show highlights:
1. Google's Near Field Communications Play in Portland, Oregon
Engadget Story
2. The demise of BrightKite's check-in service
GigaOm story
3. Forrester confirms what everyone already knows: LBS users are influencers and early adopters.
From Forrester's blog
4. SimpleGeo gives it away for free – location becomes dial tone

Get your API here
Resource of the Week
ReadWriteWeb's top 20 Geo Tech blogs here.
Tool of the Week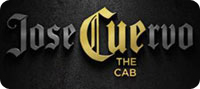 Built with our friends over at Jose Cuervo, Cue the Cab uses #TAXI's award-winning service to ensure callers get a quick and easy way to find a safe ride home. Use Cue the Cab to automatically connect to the first available taxi company from your smartphone using your current location. When your legendary night is coming to a close, there's no better way to cue responsibly!
Can't see the video? Click here
Listen to the audio version now: [audio:http://blip.tv/file/get/Untether-TWiLBSEpisode4291.mp3]